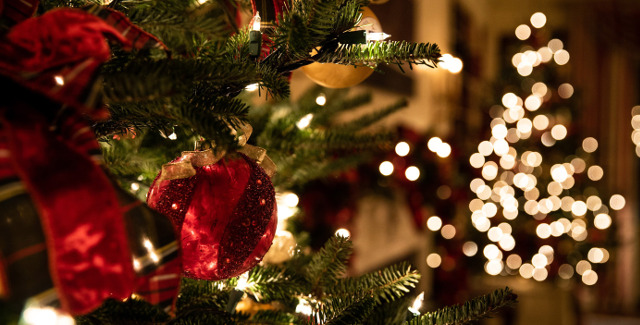 Stay above the stress and chaos this holiday season, and still entertain with style. You can show off your flair for fashionable and chic holiday home décor and unique delectable foods, by trying these two stylish tips for your next holiday get-together.

Décor: Pick a Color, Just One Color
Show your style with a breadth of creativity using just one color! For instance, white. White lights, white candles, white ribbons, white napkins, flocked greenery. A white wreath on the door. A white tree. White holiday décor is classic and creates a high-end ambiance throughout your home. Carry this brightest of holiday colors throughout your home for thoughtful, understated holiday style with white linens, dishes and flower arrangements as well.

Dining: Holiday Snacks Redefined
There is nothing more stylish than a gigantic rustic cheese and charcuterie spread. This easy-to-make, spectacular and stylish holiday graze will impress every guest. Cover a table top or counter with brown butcher paper and bring out your marble or wooden cheese boards, decorative plates and tiny bowls. Then fill the space with cheeses, sliced meats, olives, nuts, berries, dried fruits, pickled vegetables, crackers and the like. Fill bowls with mustards, jellies, and tapenades. Add tiny knives and spoons and your guests won't be able to pull themselves away. Serve chilled white wine and champagne to complete your stylish soirée.