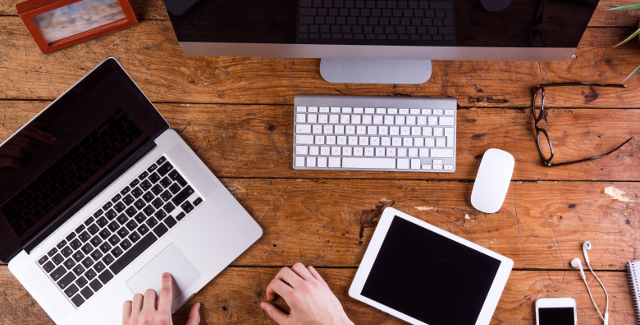 Looking to buy or sell your home in the near future? Well the Gateway Team is still working for you and delivering solutions during these unprecedented times. Our office is temporarily closed for meeting in person. However, we're still available with a call or a click. As always, reach out to your Gateway Agent directly if you have their information or call our office line at 541-482-1040.
Gateway Agents have never had a better toolbox with which to serve their clients. Our agents are fast becoming experts on virtual property tours, setting listing appointments with video conference tools like join.me and FaceTime and closing on sales remotely.
In addition, lenders have sharpened their business skills with remote buyers using online applications and secure portals for sensitive information just like the title companies. Speaking of lending, the Federal Reserve recently slashed the federal funds rate (otherwise known as the rate at which banks lend each other money overnight) to 0.25 percent, compared to a historically-low 1.75 percent just one month ago. That has dropped the average 30-year mortgage rate to a rock-bottom 3.22 percent. That means buyers with good credit can secure a fabulous rate for the next 15-30 years on a home that may have been out of their monthly-cash-flow range just a year ago.
As with any health-related situation or economic hurdle, the current troubles will pass and we'll adjust. Purchasing property has not only been a good long term investment historically but it can also provide you and your loved ones security. Follow the CDC guidelines on social distancing so we can flatten the curve and let our agents provide professional real estate service utilizing tools and procedures with your health and safety in mind. Ask your Gateway Agent how they can support you with these added safety measures and what virtual enhancements are available to market your property.
FOLLOW US ON FACEBOOK: @GATEWAYREASHLAND