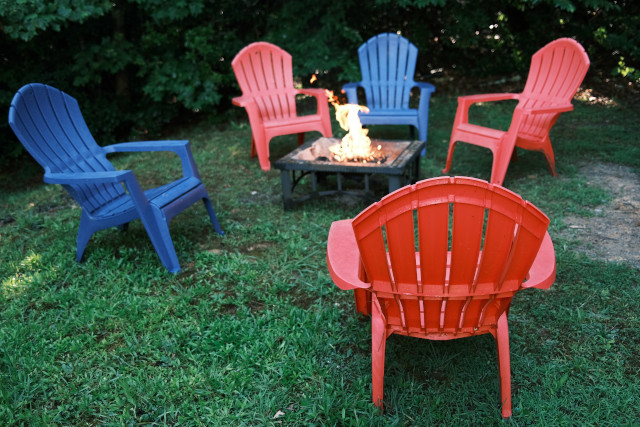 If you are unable to travel for spring break, don't fret! You can use this week off with your kids to make lots of backyard fun. During spring break, everyone will be yearning to be outside, so take advantage of the warmer weather this week.
Camp in Your Backyard
Set up a tent, unroll the sleeping bags and sleep in the backyard under the stars. Grill out, or cook out if you can. Camping near the safety and security of your own home with small children can be a simple way to introduce some basic outdoor living skills, and add adventure to the week!
Turn Lunch into a Picnic
Instead of regular old sandwiches for lunch every day, take that lunch outside and eat it on a blanket! This change of venue will be met with enthusiasm as kids can eat and run around at the same time.
Driveway Art Park
Haul out all the colored chalk and turn your driveway and sidewalk into an artistic masterpiece. Create a theme, or draw favorite cartoon characters. Turn your empty concrete into a colorful, collaborative artwork project.
Science Experiment Central
Now is the perfect time to try all those messy, gooey, splattery science experiments in your backyard! Look up a different experiment every day and go ahead and make that mess outside. From the classic volcano to backyard rockets to bubbles and water play, make spring break science experiments they won't forget.